Physical Therapy
We offer physical therapy for children with all types of physical challenges. Our therapists are highly trained to treat children with mild to severe physical challenges including but not limited to: Cerebral Palsy, Low Tone, Stroke, Hemiplegia, Spinal Cord Injury, Multiple Sclerosis, Spinal Muscle Atrophy and Sports Injuries.
The Schroth Therapy Method
For Scoliosis Treatment
We are very proud to offer the Schroth Therapy Method here at Pediatric Therapy Solutions! This method is a conservative exercise-based approach for scoliosis treatment through physical therapy intervention. Click here to learn more about the Schroth Therapy Method.
The goals of Schroth Therapy are the following:
Deceleration or prevention of further curve progression
Postural awareness and cosmetic improvements
Avoidance of surgery
Increase of chest mobility and respiratory function
Eliminate pain
Below are our highly experienced and dedicated team of physical therapists.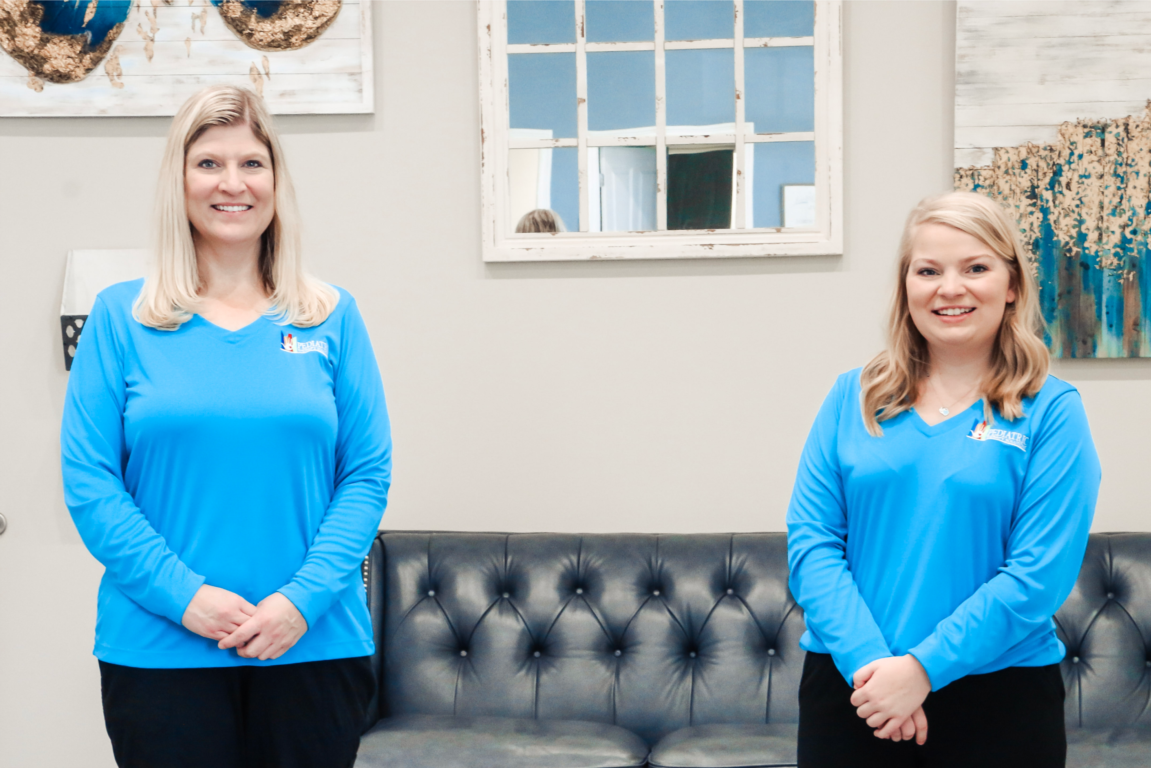 Our Physical Therapy Team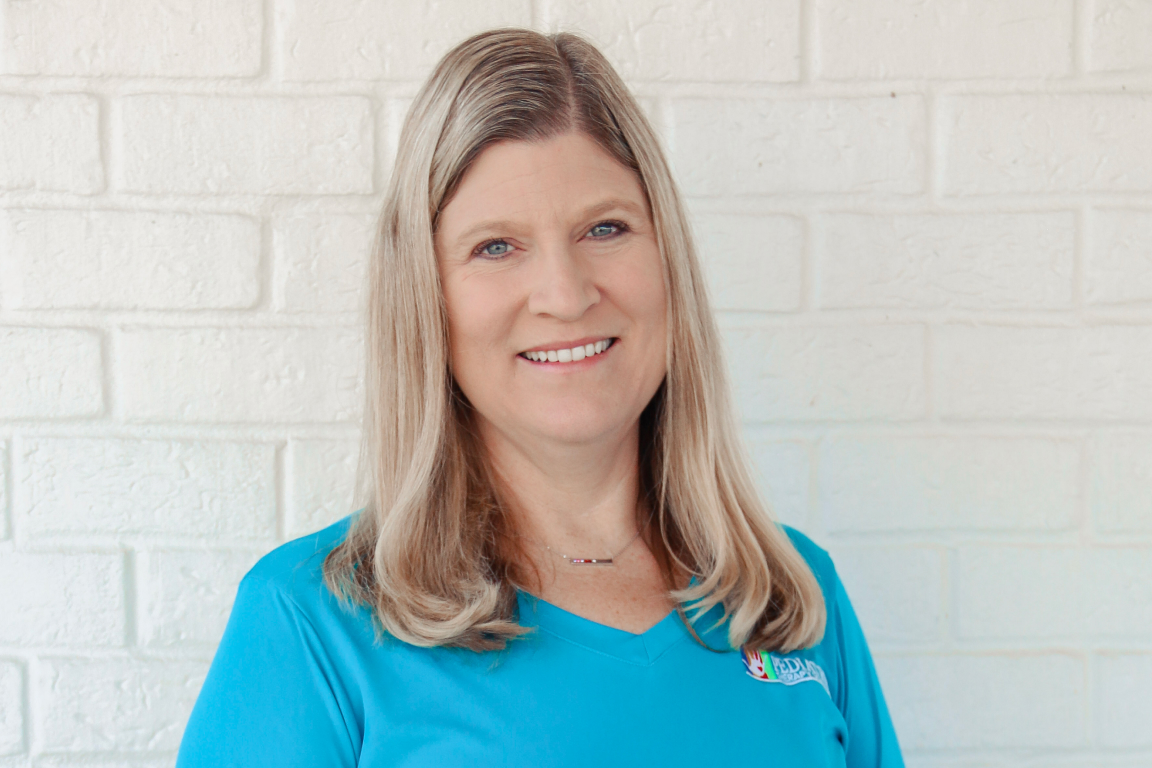 Sharon Winter is our physical therapist and is one of the only Certified International Schroth Scoliosis Therapists in Louisiana! If your child has scoliosis, Sharon is the one to see! Schroth Scoliosis Therapy helps to reduce pain, improve alignment, and reduces the need for surgery in individuals with scoliosis.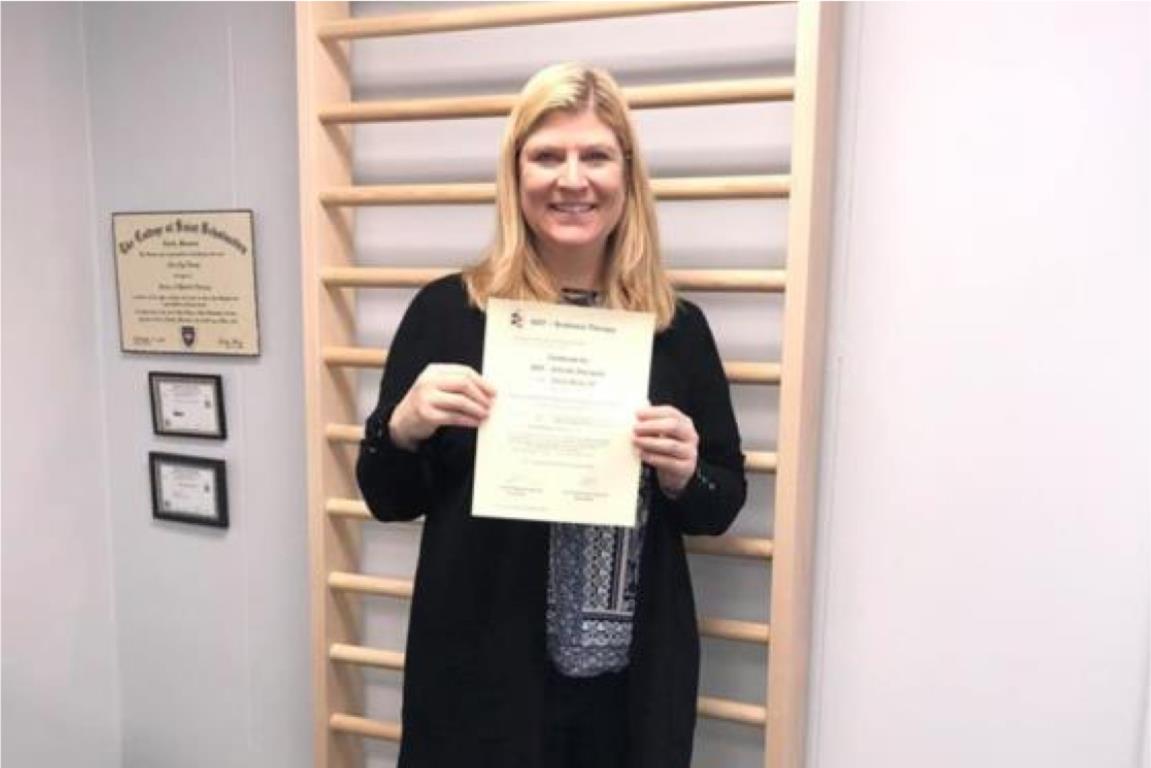 Sharon has been training for months to achieve this certification, and we couldn't be more proud of her!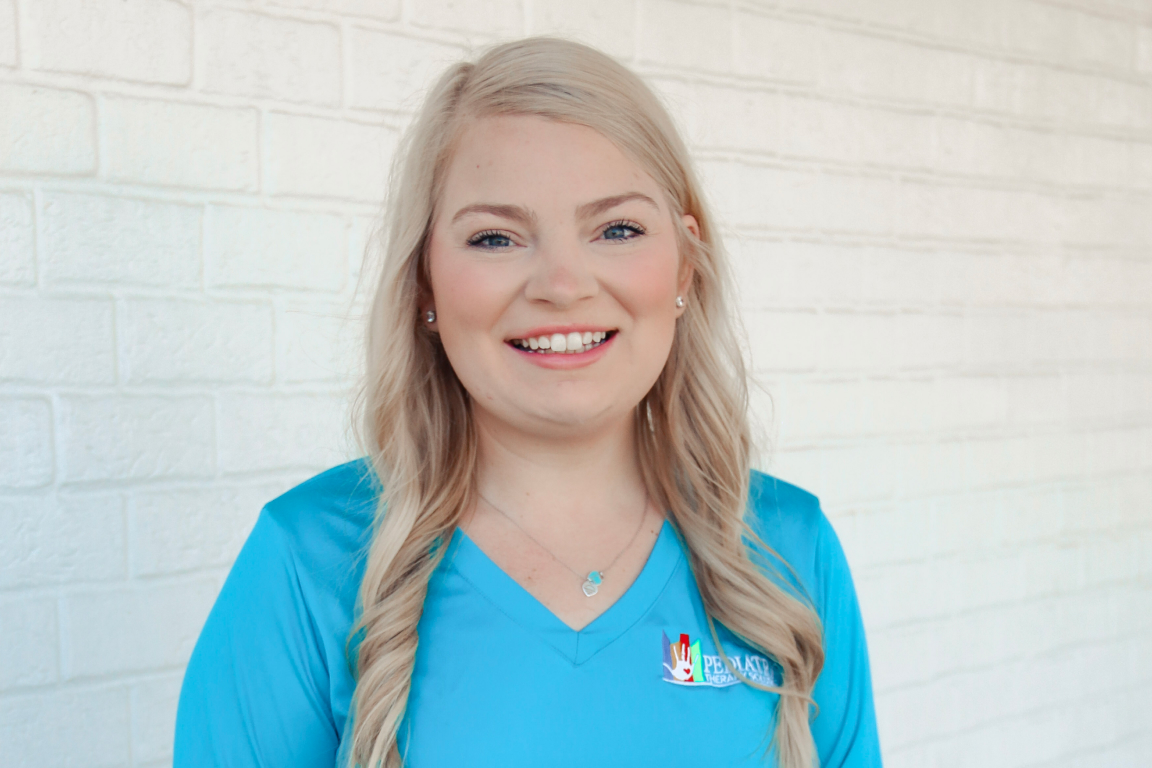 Katie Haydel - Physical Therapy Assistant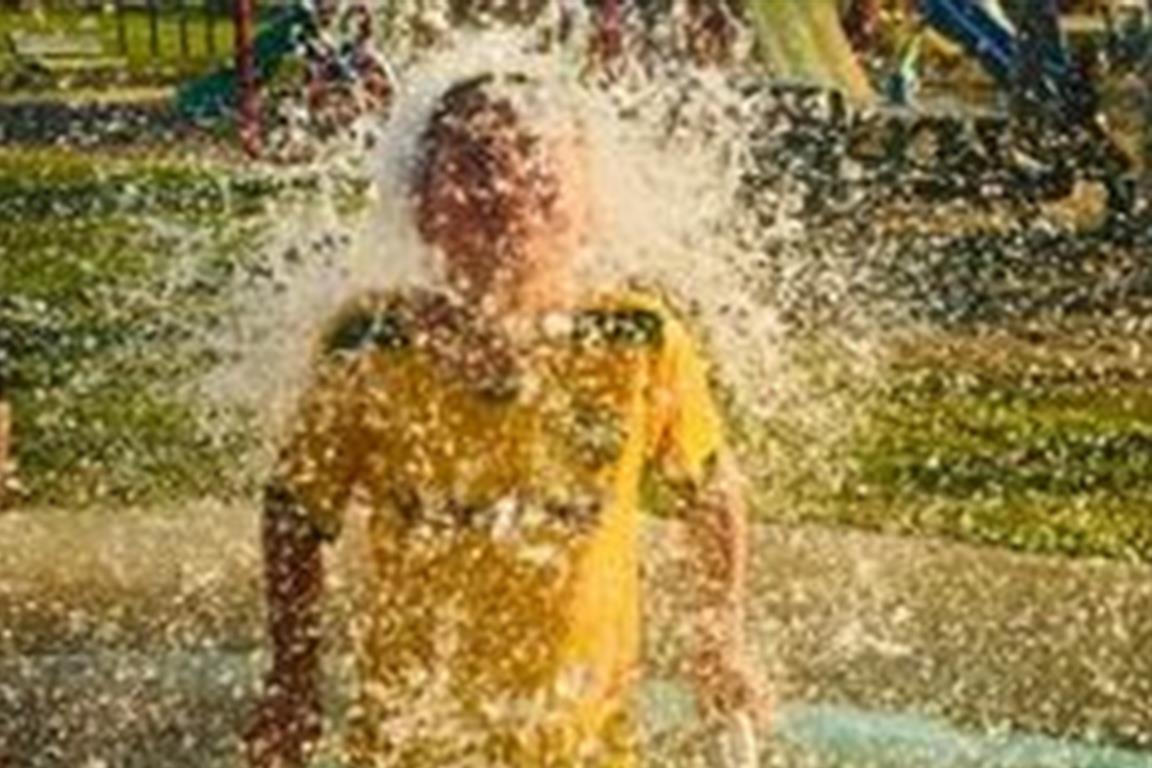 This picture says it all- Enjoy life. One of our patients was going to the beach, so Mrs. Sharon, our PT, worked with her at a local park to help her with walking through the sand. Afterwards, she wanted to rinse off her feet at the spray park and couldn't resist standing under a bucket of water as it poured on her face. Fully clothed, walker in hand, big smile on her face- pure joy. THIS is what it's all about and why we do what we do at PTS. "Helping little people do BIG things."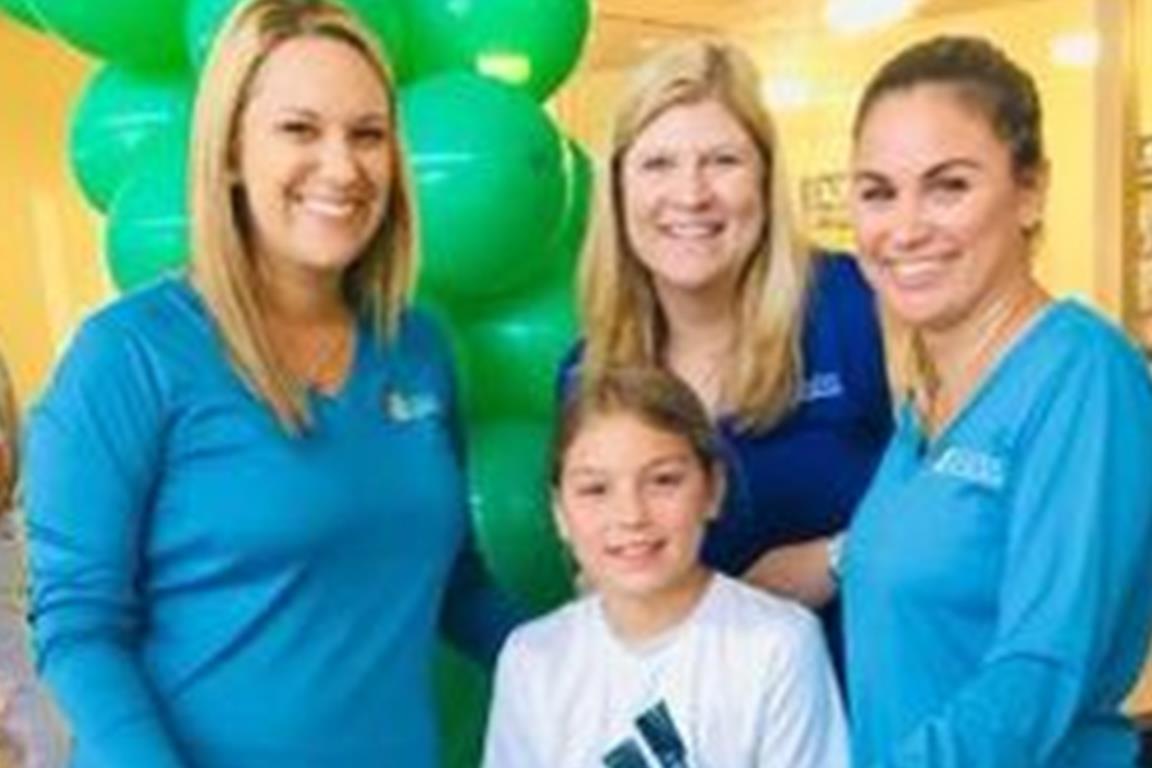 Our therapists participated in applying for and delivering adaptive bikes through the Mc Lindon Foundation for several of our patients.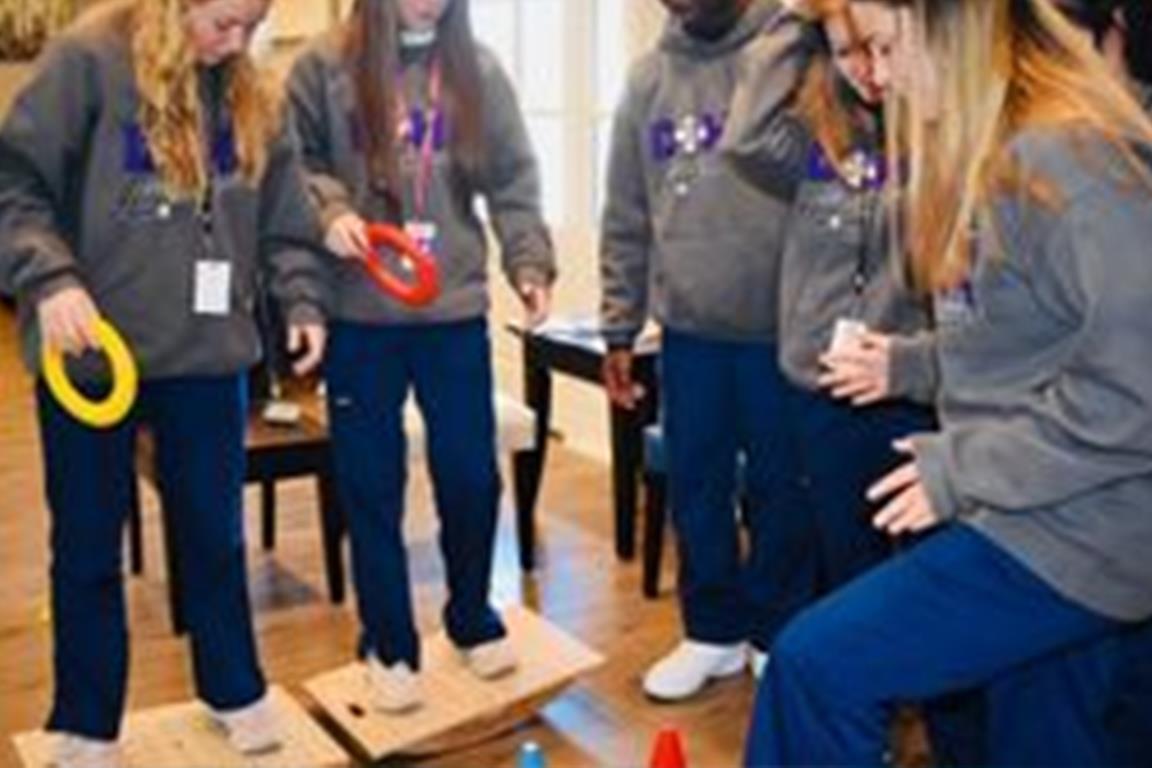 Dutchtown High Allied Health students learn about Physical Therapy during a PTS fieldtrip to our facility.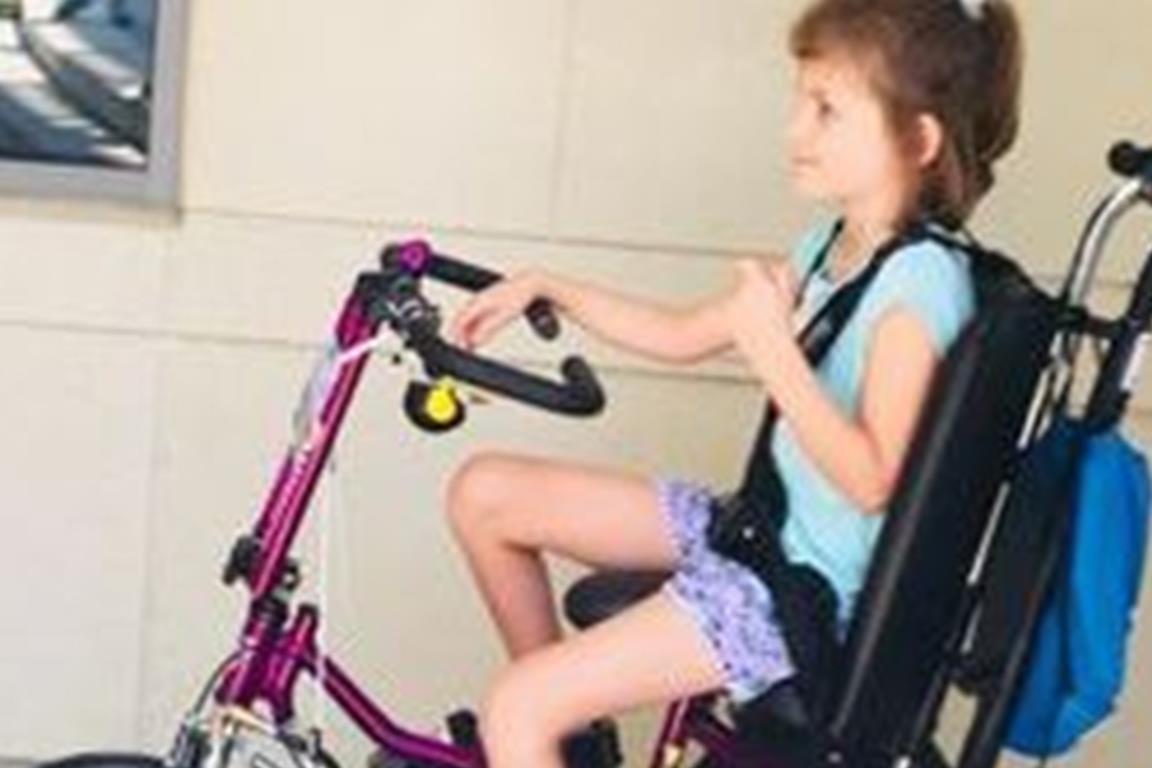 Mercy loves her new bike!